Oldroyd Xp Plaster Membrane
Flexible tanking slurry for basement and cellar waterproofing applications
Cover damp and contaminated walls
BBA approved
Quick and easy to install
'X' pattern to allow easy folding and cutting
Can be plastered or dot'n'dabbed immediately
Oldroyd Xp Plaster Membrane
Oldroyd Xp is a cavity drain membrane that is used to redirect water entering the basement structure towards a sump and pump as described in our Internal Cavity Drain Basement Waterproofing System application page.
Oldroyd Xp differs from other membranes in the Oldroyd range due to the fact that it has a plastic mesh welded to one side of the membrane. The purpose of this mesh is to allow certain types of plaster to be applied directly to the membrane. For this reason it is often specified where a direct plaster finish is preferred to a plasterboard dry-lining system – e.g. where space is at a premium. Plasterboard can also be applied directly to Oldroyd Xp using bonding plaster.
Oldroyd Xp is typically used on basement walls with other membranes from the Oldroyd range (e.g. Oldroyd Xv or Oldroyd Xv20) being used on the basement floor.
BS8102
Oldroyd Xp is suitable for use in creating a Type C (drained protection) waterproofing system as defined in BS8102 (2009) "Code of practice for protection of below ground structures against water from the ground"
Application of Oldroyd Xp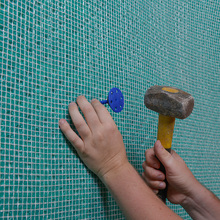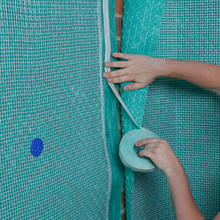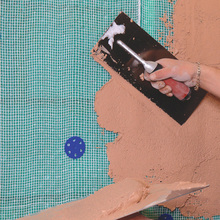 Oldroyd Xp Downloads
Other Oldroyd Products