Oldroyd Gtx
Externally-applied drainage membrane for basement structures
Externally applied drainage layer
Stops ground water from sitting against structure
Available with 5, 10 and 20mm stud heights
Minimum 49% recycled content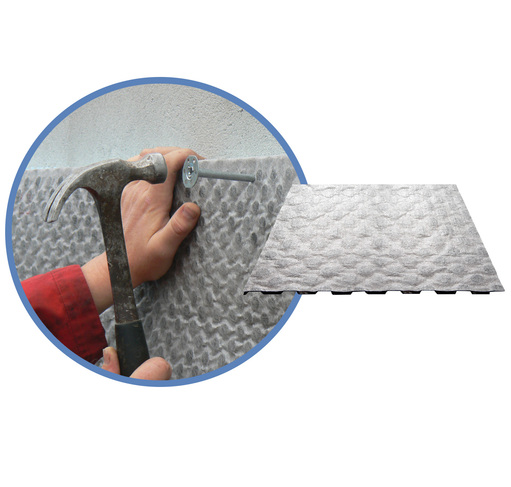 Oldroyd Gtx geotextile drainage membrane
Oldroyd Gtx is a geotextile drainage membrane designed for application to the external side of basement walls prior to backfilling as described in our "External System" application page.
Oldroyd Gtx consists of a dimpled cavity drainage membrane with a Typar geotextile filter fleece welded to the studded side. The purpose of the geotextile fleece is to filter out suspended soil particles (fines) in order to minimize potential for blockage of the basement drainage system.
Oldroyd Gtx is usually used as a secondary drainage layer to provide protection to an externally-applied primary basement waterproofing system (BS8102 Type A) such as Vandex BB75E. By minimizing the build-up of groundwater on the external basement walls, the Oldroyd Gtx reduces the consequences of any imperfections in the application of the primary basement waterproofing system.
BS8102
Oldroyd Gtx is a "geotextile drainage composite" as described in section 6.4 C of BS8102:2009.
Vandex BB75 Downloads
Other Oldroyd Products