Oldroyd Xv20 High flow-capacity cavity drainage membrane for waterproofing cellars and basements
(BS8102 Type C)
For use on floors and walls
BBA Approved
'X' pattern for easy folding and cutting
Gas & Radon barrier
Minimum 49% recycled content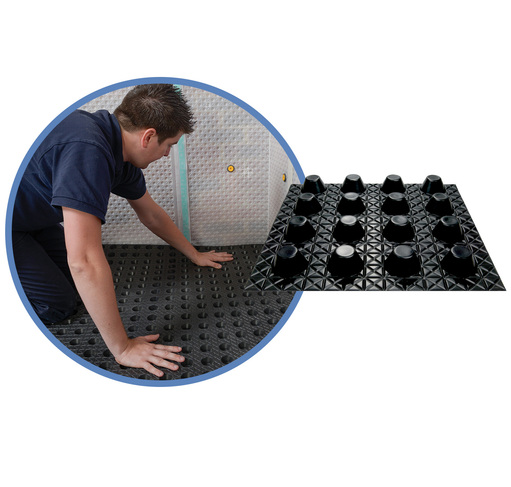 Oldroyd Xv20 High Flow Capacity Cavity Drainage
Oldroyd Xv20 is a high flow capacity cavity drainage membrane for basement and cellar waterproofing applications. It is used in a similar way to Oldroyd Xv but has a higher stud profile (20mm) allowing for greater flow capacity behind the membrane. For this reason it is typically specified on larger commercial basement projects where higher volumes of water behind the membrane might be anticipated. It is also a popular option on the floors of domestic basement waterproofing projects.
Oldroyd Xv20 utilizes Oldroyd's multi-layer technology to allow up to 70% recycled plastic to be incorporated in the membrane with no loss of performance.
BS8102
Oldroyd Xv20 is suitable for use in creating a Type C (drained protection) waterproofing system as defined in BS8102 (2009) "Code of practice for protection of below ground structures against water from the ground"
Application of Oldroyd XV20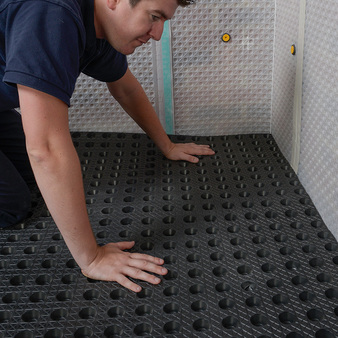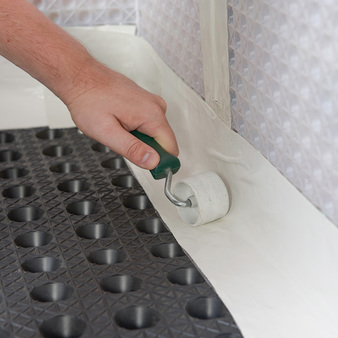 Oldroyd Xv20 Downloads
Other Oldroyd Products